Pulling the wool over Jewell's eyes?
Bused-in protesters crowd Bears Ears meeting for locals
Hello

Stephen,

On Saturday, thousands gathered at the Bluff Community Center in Southeastern Utah to share their opinion on the proposed Bears Ears National Monument with Interior Secretary Sally Jewell and other visiting federal officials. As local San Juan County residents arrived, they were met by 100-degree temperatures, signs for and against the monument, and a large contingency of strangers wearing blue shirts. When we asked a local Navajo who these people were, she said, "I know a few of them, but I've never seen most in my life."

Video footage and audio statements from monument supporters appear to show that the Sierra Club and other extreme environmental groups bused large groups in from all across the West in an apparent attempt to hijack the meeting and drown out local voices. One of the bus drivers revealed that "seven or eight buses" brought in monument supporters from 11 locations as far away as New Mexico, Arizona, and Colorado.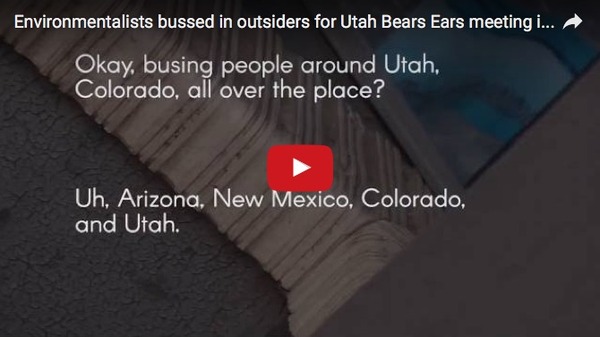 A monument supporter said, "This is a coalition of the Wilderness Society, Sierra Club, Wilderness Alliance. They brought in a bus from Flagstaff, from Durango, from Moab."

What Jewell promised would be a community meeting intended to "learn from and listen to locals" was, instead, undermined by outsiders.

When given a chance to speak, the majority of San Juan County residents opposed the monument. However, comments made by out-of-staters could have given visiting officials the impression that the county is split on the issue because commenters were not required to provide their names or where they were from.

Under this anonymity, many monument supporters focused their comments on outdoor recreation and its importance in their lives. This was in stark contrast to locals who expressed fears over a monument prohibiting them from gathering wood to heat their homes in the winter, pushing cattle and ranching families off the range, and economically devastating their county. Monument advocates seemed to brush these concerns aside as they elevated their desire to hike, mountain bike and rock climb over the basic needs of San Juan County residents.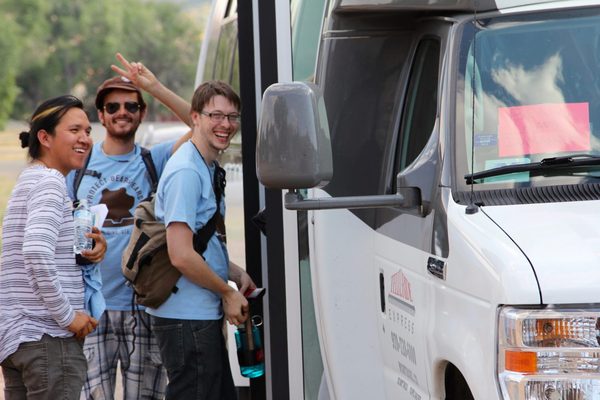 Once the meeting ended, the blue shirts filed one by one back onto the buses and made the long trek home. For them, their job was done and they could move on with their lives. But for locals, who are reliant on the land, they have to live with the decisions made by Jewell (who enthusiastically expressed a desire to vacation in the area) and the Obama administration. Southeastern Utah isn't a vacation spot for local residents. It's their home, their heritage and a place where their families have lived for generations.

Secretary Jewell, you came to Utah seeking local input. Unfortunately, what you saw and heard was theater staged by radical environmentalist outsiders intent on smothering local voices. This wasn't local grassroots. This was AstroTurf.
---
Insights from the Sutherland team
The road to happiness
Politics has been important from the founding of our nation – but strong individuals and community-driven solutions regularly serve us better than our political parties.

Sutherland statement on Regional Transmission Operation Proposal
Both the policy principles necessary to protect Utahns' lives and livelihoods and the lack of available data and research on many questions about this proposal point to the need for further study of this issue before an informed decision can be made.
Proximate cause and the Planned Parenthood ruling
Understanding the source and cause of bad decisions is critical to restoring an accountable and responsible government.
Principle Matters
We are changing the name of the "Sutherland Soapbox" to "Principle Matters." The change reflects Sutherland's efforts to shift our focus from Boston-style, Revolutionary battles of what we are against, to a more compelling Philadelphia vision of what we are for.