Police investigate burglary at home of Jason Chaffetz | ksl.com
Police investigate burglary at home of Jason Chaffetz
By Stephanie Grimes and Emiley Morgan
June 11th, 2012 @ 12:54pm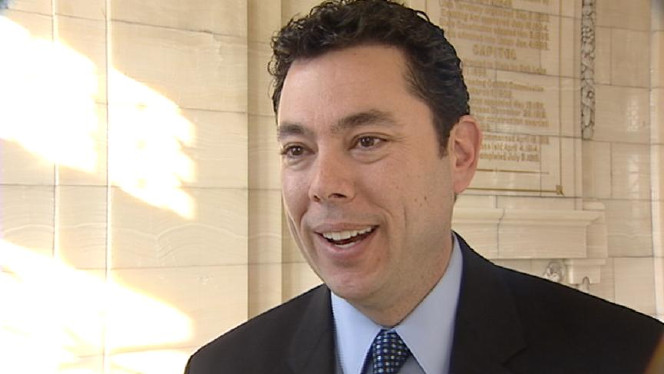 ALPINE — Police are investigating a burglary that occurred Sunday at the home of U.S. Congressman Jason Chaffetz.

A neighbor who was caring for the Chaffetz's pets while the family was out of town notified the Lone Peak Police Department at about 3 p.m. The glass on the back door of the home had been shattered, and items including electronics had been taken, according to Lt. Brian Gwilliam. The items taken were enough to constitute felony charges, Gwilliam said.
No suspects have been identified at this time. It is believed the home was burglarized between 11:30 a.m. and 3 p.m.

"It looks like it was just a random act at this point," Gwilliam said. "Of course, it being a congressman, we want to pay attention to if he was a target specifically. But we don't believe that was the case."

A voicemail message left with the congressman was not immediately returned Monday.