Orrin Hatch Warns Eric Holder Five Years Ago; BLM Aggressiveness Causing Death and Destruction in Nevada and Utah
Monday, May 5, 2014 23:10
(Before It's News)
by Susannah Cole
The Pete Santilli Show
&
The Guerilla Media Network
The Pete Santilli Show broadcasts live on The Guerilla Media Network. Please join us on the Guerilla Media Network broadcasting your favorite talk shows, political art and news 24/7.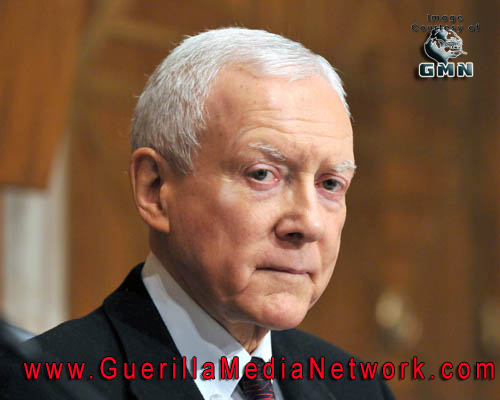 Orrin Hatch
the senior United States Senator of Utah clearly warned Eric Holder five years before the Bundy Ranch invasion that the Bureau Of Land Management tactical teams had grown too militarized and far too aggressive.
Senator Hatch speaks to Holder the day after the funeral of James Redd, a prominent Blanding Utah doctor , who committed suicide following his home being invaded by over 100 BLM agents and FBI.
"They came in in full combat gear, SWAT team gear, like they were going after, you know, the worst drug dealers in the world,"
One has to think that the manpower and resources allocated in this operation are usually reserved for, like I say, arresting truly violent felons," he said.
Hatch asked Holder why a federal raid that same week in Texas — in which 17 were arrested for allegedly distributing $22 million in cocaine — did not receive the same level of attention as the artifacts bust, which was publicly unveiled by Interior Secretary Ken Salazar and a host of other high-profile government officials. Holder would not elaborate on the circumstances surrounding the arrests but said he believed they were conducted according to FBI and BLM standard operating procedures.
"When arrests are made, and even cases that seem to be nonviolent, there is always a danger for the law enforcement officer who is affecting that arrest" Holder said.
"It's a difficult thing to ask them to assume certain things."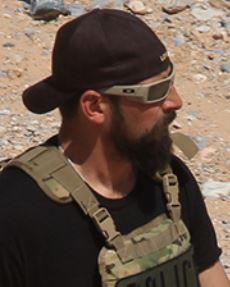 It is important to note that the same BLM agent in charge of the over the top raid in Blanding Utah is none other than
Daniel P. Love
, the same over the top agent in charge of the invasion at the Bundy Ranch. The family of Dr. James Redd has an active wrongful death lawsuit against
Daniel P. Love
sighting his excessive force and inhumane treatment as the reason for James Redd killing himself.
"His wife told me they handcuffed him and shackled his legs. They were yelling and screaming at him that he was a liar, that he would never practice medicine again." -Bruce Adams, the San Juan County Commission chairman
"I hear people whispering in the grocery store now, saying bad things about Native Americans," said Marrietta Scott, a Navajo who attended Dr. Redd's funeral. " 'It's all because of you.' They're blaming us."
After a week long propaganda campaign by a few politicians who are demanding local authorities rid Bunkerville of the Militia "they" accuse of scaring the residents, this should be a reminder that not everything is as they say it is. Just last week at a townhall meeting the people of Bunkerville showed overwhelming support for the Militia and thanked them for a job well done while protecting the Bundy family and their town from the BLM.
The Bundy Family and the Militia continue to be villanized.
The Redd family and town of Blanding still mourn the loss of a very highly respected and loved man.
Daniel P. Love remains free to target and destroy his next victim.
Listen as Orrin Hatch Warns Eric Holder The BLM Way To Agressive
Thursday, June 02, 2011Last Update:
Widow Says Abusive Feds Cost Doc His Life

SALT LAKE CITY (CN) - The widow of a small-town doctor blames "excessive, overreaching and abusive" federal agents for her husband's suicide. She says FBI and BLM agents, using a shady informant, targeted dozens of people in a Native American artifacts sting, including her husband, who had merely found an artifact on a hike and brought it home.

Jeanne Redd sued nine named Bureau of Land Management agents, seven named FBI agents, and 21 other federal agents whose names are unknown, on behalf of the estate of her late husband, Dr. James Redd.

About 80 BLM and FBI officials raided Blanding, Utah - population 3,000 - and the surrounding Four Corners area and arrested 24 people on June 10, 2009. Among those snared in the roundup were the Redds and their daughter. The feds called it Operation Cerberus.

Redd says agents "manhandled and handcuffed" her 60-year-old husband, "followed by four hours of interrogation in the garage," because he had found a little effigy bird pendant on a hike, and brought it home. She says the artifact, a 1/16th-inch thick shell, might be worth about $125.

For the heinous sin of bringing the shell home, she says, the federal agents, armed with assault rifles and wearing flak jackets, "rebuked, terrified, and humiliated Dr. Redd."

They accused him of "unlawful activity of which he was not guilty," and "repetitively called Dr. Redd a liar while taunting him that a felony offense meant revocation of his medical license. The defendants wrongfully harassed Dr. Redd and taunted him that he would never practice medicine again," his widow says.

"The next day, June 11, 2009, reflecting on the excessive, overreaching and abusive treatment he had been subjected to, after making a recording based upon his tragic experience, Dr. Redd took his own life. His final words connected his death to the defendants' egregious actions. ... He went to his vehicle, hooked a hose to the exhaust pipe of the car, and asphyxiated himself."

Redd says the federal agents planned their overkill operation with help from Ted Gardiner, whom they were investigating for sale of Native American artifacts for profit, and flipped into an informer. She claims Gardiner "approached" the feds in 2006, "to try to scam the federal agents by trading his knowledge for a confidential informant's paycheck and immunity."

She claims Gardiner told the feds that his "'black book' contained valuable information the agents could pay him to disclose," about "major 'kingpins' trafficking items illegally obtained from federal or tribal lands."

Redd says the allegations about "kingpins" were eyewash. But the feds, "despite known Mr. Gardiner's history of drug and alcohol abuse problems, and struggles with mental health, took his word at face value," according to the complaint. "Meanwhile, Gardiner was down and out on his luck, having burned most of his bridges in the native artifacts marketplace by overcharging, disrespecting, and simply ripping clients off. But Gardiner realized he had something of value in his 'little black book,' which had been his customer list. He spun a story to the defendants of an illicit black market that the defendants were all too willing to accept, without any precautionary assessment of veracity."

Gardiner is not named as a party to this complaint.

Redd says the feds paid Gardiner $224,000 to work as an undercover informant, in monthly payments of $7,500, all for Operation Cerberus.

This was on top of the $335,685 that the FBI and BLM provided Gardiner to buy the 256 "alleged relics" during the sting.

Dr. Redd, a father of five, had been the sole doctor in Blanding for more than 30 years.

"Everyone in the community knew him: he had birthed their babies, performed their surgeries, and saved their grandchildren," his wife says. More than 1,000 people attended his funeral.

"Often his office could be found composed entirely of Native American patients and, in the months leading to his untimely death, Dr. Redd helped the Navajo Nation draft legislation to improve American Indian health."

Redd says Utah's senior senator, Orrin Hatch, called Operation Cerberus the biggest "dog and pony show" he had seen in his 33 years as a senator.

Hatch praised Dr. Redd "an outstanding and critical member of his community, a decent and honorable man, whom given the unnecessary and brutal actions by federal agents was overwhelmed and overwrought thus taking his life despite being a strong person."

One week after Redd's death, another man, also accused of looting artifacts, Steven Shrader, died of self-inflicted gunshot wounds in New Mexico. He shot himself in the chest the day he was due to appear in Federal Court.

Gardiner, the sole informant in the sting, shot himself to death on March 1, 2010, Redd says: "Not only did he feel responsible for both Dr. Redd's and Mr. Shrader's deaths, he also felt federal authorities had 'thrown him to the curb.' Just recently, yet another victim of Operation Cerberus took their [sic] life."

Redd seeks punitive damages for wrongful death and constitutional violations.

She is represented by Edward Moriarity with Moriarity, Badaruddin & Booke of Missoula, Mont.