US Supreme Court Justice Scalia dies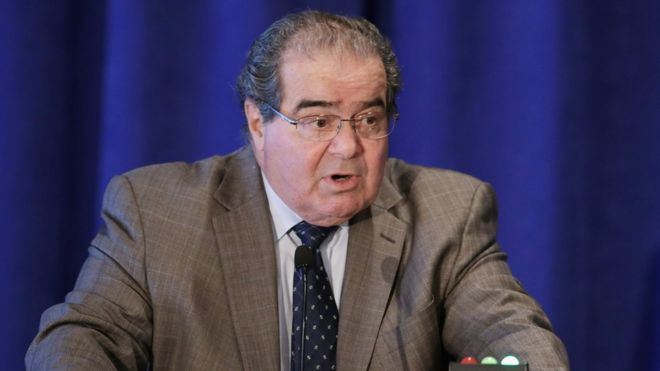 US Supreme Court Justice Antonin Scalia - one of most conservative members of the high court - has died.
Justice Scalia's death could shift the balance of power on the US high court, allowing President Barack Obama to add a fifth liberal justice to the court.
The court's conservative majority has recently stalled major efforts by the Obama administration on climate change and immigration.
Justice Scalia, 79, was appointed by President Ronald Reagan in 1986.
He died in his sleep early on Saturday while in West Texas for hunting trip, the US Marshall service said.
Justice Scalia was one of the most prominent proponents of "originalism" - a conservative legal philosophy that believes the US Constitution has a fixed meaning and does not change with the times.
In 2008, Justice Scalia delivered the opinion on Heller v District of Columbia, a landmark case that affirmed an individual's right to possess a handgun.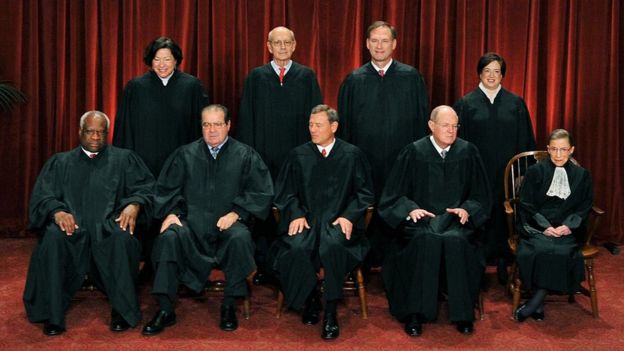 Throughout his career, the outspoken justice has been a vocal opponent of abortion and gay rights, often writing scathing dissenting opinions.
He was known for his sense of humour and colourful language, calling effort to defend President Obama's healthcare reform law "jiggery-pokery" and "pure applesauce".
The appointment of Justice Scalia's successor is certain to become a major issue in the presidential race.
Republicans in the US Senate are likely to try to block efforts by Mr Obama to appoint a new justice, arguing the next president should make the appointment.